THOUSANDS OF PREGNANCIES ARE LOST IN CAR ACCIDENTS EVERY YEAR
Good thing there is a product that can SECURE you and your baby during the drive. Introducing Baby Belly Seatbelt Adjuster.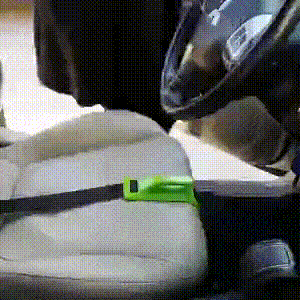 170,000 pregnant women experience car accidents every year
3,000 pregnancies are lost from car accidents every year
We all now that SEATBELTS dramatically REDUCE risk of DEATH and serious INJURIES among the drivers and front seat passengers. But not everyone is SAFE to wear it if it can harm other parts of your body mostly the pregnant women, as it can squeeze the bump during accidents.
Baby Belly Seatbelt Adjuster is a SAFE hook that REDIRECTS the lap belt AWAY from the belly securing the seatbelt on the legs and NOT across the LOW BELLY where It can INJURE your unborn baby. It ELIMINATES the DANGER of putting pressure on the belly in case of sudden breaking or traffic accident. It gives the expectant mother the full COMFORT while driving at the same time SECURING the SAFETY of her and the baby.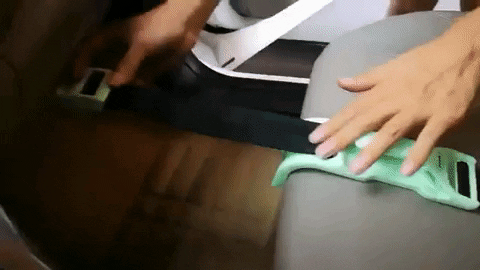 While using the Baby Belly Seatbelt Adjusterthe seat belt does not press the belly and it is not necessary to adjust it repeatedly, which provides the expectant mother with comfortable driving.
It can also be used by people with abdominal obesity, after abdominal surgery and after acaesarean section operation.
Baby Belly Seatbelt Adjuster

changes the 3-point seatbelt into a4-Point Safety System
Dramatically boost the safety of your current seat belt system

Baby Belly Seatbelt Adjuster

removes that uncomfortable pressure from your tummy. EVEN during your second and third trimesters.
Feel confident in our superior design
Love wearing a seat belt that FINALLY feels comfortable again
Always want to buckle up while pregnant. Youll NEVER, EVER put your baby at increased risk again because you didnt buckle up!
BENEFITS
Safe and Comfortable-TheBaby Belly Seatbelt Adjuster positions the seatbelt across the legs, instead of over the belly. This eliminates the discomfort for growing bellies. It allows pregnant drivers to focus on the road, as well as pregnant passengers to ride safely and more comfortably.

Easy To Use

-No extra steps involved in fastening and securing your seatbelt. All you have to do is securely install theBaby Belly Seatbelt Adjusteronce for all day everyday use!
Free Sized

- Baby Belly Seatbelt Adjuster can be fastened tightly in car seat, it's not movable, and no matteryour size, it works!
Perfect for Recovery

-Anyone who has justgone through abdominal surgery, stomach surgery or caesarean section will be able to heal properly without a belt damaging the wound.
If youswitch seats/cars a lot, (for eg. from driver to passenger, or own 2 cars or more)we recommend buying 2 at discounted price, so you don't have to keep moving the BumpBelt.
EASY INSTALLATION INSTRUCTION
The adjuster's belt should be put in the gap between the seat and the backrest
Then the belt should be moved underneath the seat. Make sure that the belt is not twisted
The end of the belt should be looped through the upper and lower hole of the buckle
The belt should be tightened strongly by pulling it downwards

A LITTLE PIECE OF INSURANCE AND A LOT OF PEACE OF MIND!

Specifications



Package Included

Baby Belly Seatbelt Adjuster x 1pc