Introducing a perfect way to pump oil without big machines and hassles. We are happy to offer you the DUAL-PURPOSE MIGHTY OIL PUMP.
Dual-Purpose Mighty Oil Pump is an INNOVATIVE ELECTRIC PUMP that is SPECIALLY DESIGNED for EASY and PORTABLE OIL PUMPING. It EFFECTIVELY CIRCULATES the ENGINE OIL to LUBRICATE the SYSTEM for a HEALTHIER and COOL ENGINE RUNNING.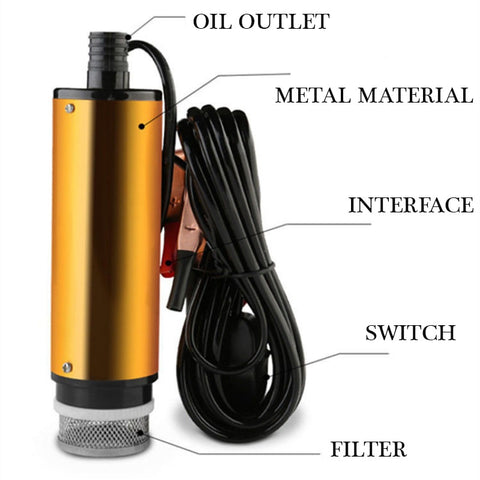 It is made of PREMIUM STAINLESS STEEL with DC12V/24V DIRECT CURRENT MOTOR making it POWERFUL but LOW NOISE and FAST SPEED. It PREVENTS the LEAKAGE of OIL and PROLONGS the SERVICE LIFE. It has TWO WAY PLUGS as it can be CLIPPED to the BATTERY or to the CIGARETTE LIGHTER.
Dual-Purpose Mighty Oil Pump has a BOTTOM FILTER. It is SUITABLE for LARGE HARVESTERS, AGRICULTURAL MACHINERY, CONSTRUCTION MACHINERY, and LARGE WHEELED TRACTORS and MORE.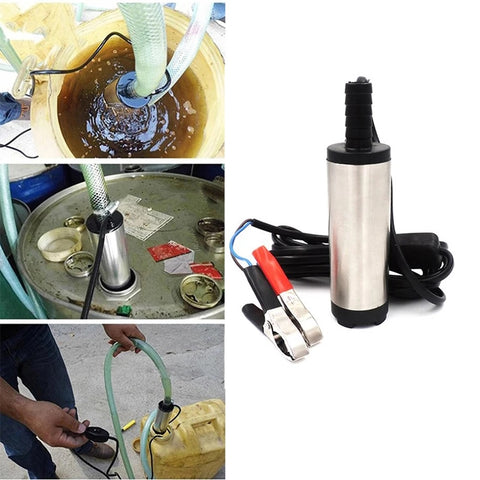 We also OFFER MANUAL OIL PUMP in case there is NO ELECTRITICITY you can use the MANUAL PUMP by SHAKING the WATER PIPE and the COPPER CONNECTOR will PUMP the LIQUID AUTOMATICALLY. It is LIGHTWEIGHT and PORTABLE. It is EXTREMELY EASY to USE.

Specification
Package Contents:
Electric Oil Pump- 12v clip 38mm White oil pump
Electric Oil Pump- 24v clip 38mm White oil pump
Electric Oil Pump- 12v clip 38mm Golden oil pump
Manual Oil Pump-Copper Tip
Materials:
Stainless steel/Copper
Product Size:
16CM × 9CM × 5CM/
22mm(Copper Tip)