An innovative tool to monitor your ears with the help of your phone.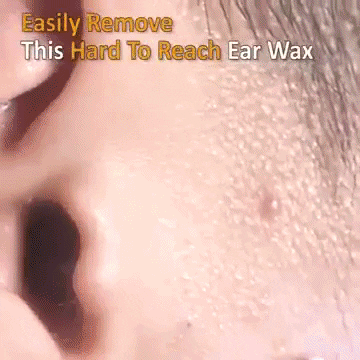 We know that ear wax is not all that bad. It keeps your ear dry and prevents it from infection. But we should also be aware of ear blockage due to excess ear wax. That is why removing earwax yourself can be dangerous. Thousands of people go to the hospital every year because of improper ear cleaning.
Here is a perfect device that can help you clean your ears without harming them. The Multifunction HD Earscope Cleaner!
Multifunction HD Earscope Cleaner is a special device that helps you clean your ears in a SAFER way. It is an EAR ENDOSCOPE CAMERA that works with smartphones/tablets and computers to see the passage of the ear canal EASILY and CLEARLY. Making it SAFE and EFFICIENT ear cleaning process. The Images can easily be viewed through the gadgets and can be saved. Its LONG and SLIM lens body can let the camera go deeper easily without giving you DISCOMFORT. It has a SIX ADJUSTABLE LED LIGHTS that lets you regulate the brightness depending on the light's area you are with.
Multifunction HD Earscope Cleaner is a THREE-IN-ONE plugs that is compatible to all your gadgets. It has a USB, Micro-USB, Type C in one cord. It comes in a kit that includes ear scoop, ear stick, cleaning cloth, gloves, and a manual.

Features:
USB / USB-C Compatible

Multiple Attachments

Extra Long Cable
Easy to Clean