Introducing a perfect storage for all your spices in the kitchen. We offer you the
ORGANIZED SPICE SWIVEL RACK
.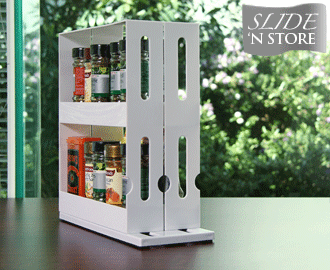 Organized Spice Swivel Rack is an ADVANCED SPICE RACK that is SPECIALLY DESIGNED to ORGANIZED your BOTTLED SPICES at THE SAME TIME have them ACCESSIBLE and EASY TO FIND.
It is made of HIGH-QIUALITY material making it DURABLE and LONG LASTING. It is ENGINEERED to WORK SIDE by SIDE like a PARALLEL EFFECT to CONSUME ONLY a PORTION in your CABINET or CUPBOARD. It SWIVELS so you can have an EASIER ACCESS.
Organized Spice Swivel Rack has WIDER SHELVES for BIGGER BOTTLES. It has ADHESIVE LABELS for the HANDLES so you can CATEGORIZE and ORGANIZE them properly. It has FOAM INSERTS to KEEP BOTTLES STABLE when not full. It has an ANTI-SKID STAND for SECURITY.
This ORGANIZER is ALSO SUITABLE for VITAMIN and MEDICINE BOTTLES. It is GUARANTEED SPACE SAVING. It is a MUST HAVE for ALL HOMES.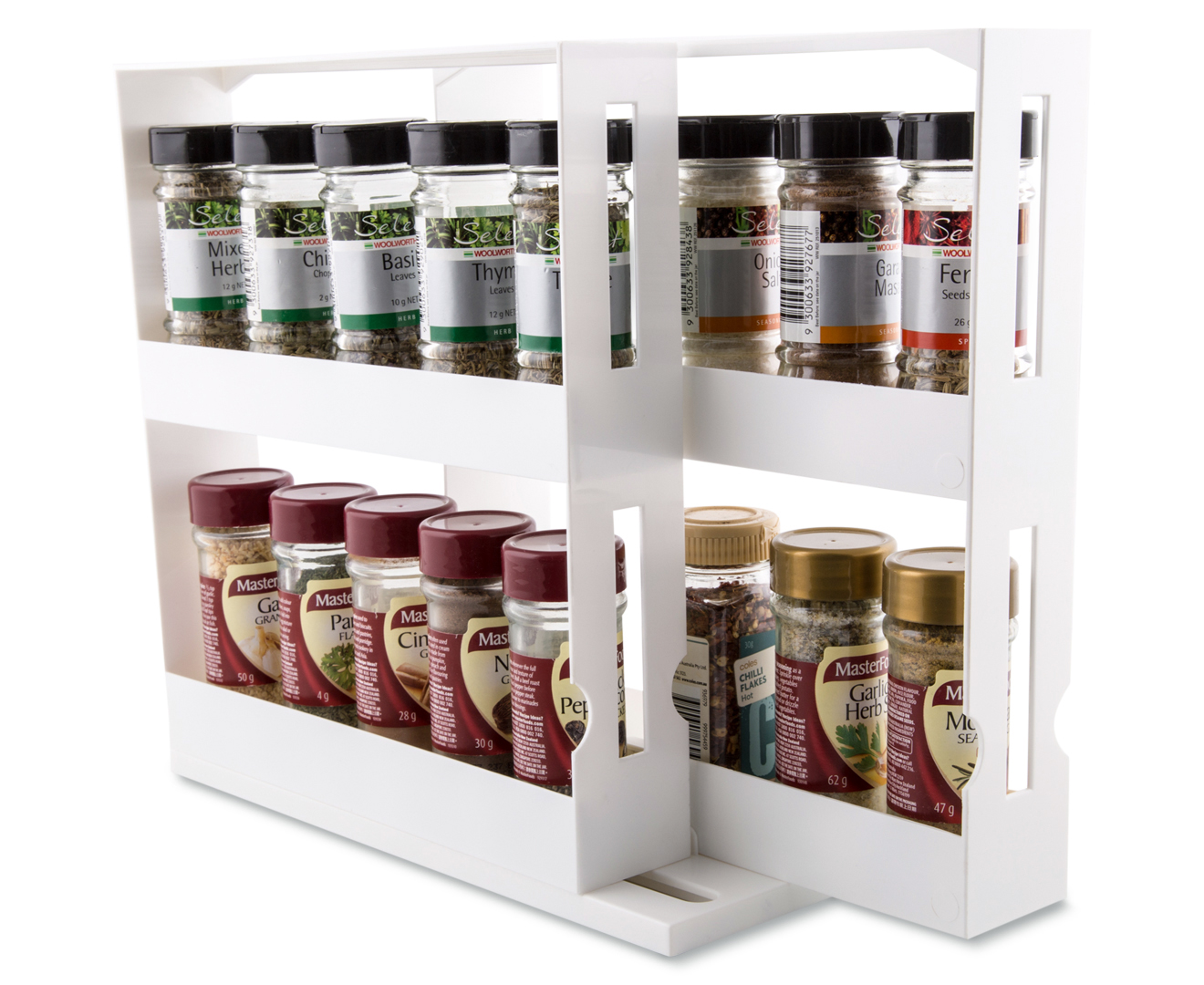 FEATURES:
Swiveling rack for more accessible and easier to find spices.

Parallel design to provide space saving in the cabinets.

Adhesive Labels for handles to categorize and organize the bottles properly.

Foam inserts and Anti-Skid for a stable and secured bottles even when the rack in half full.
Product Specification:
Material: Plastic
Color: White
Size: 11.125" x 11.5" x 4.5"
Package Included:
1 x Organized Spice Swivel Rack