Do you have multiple cards and doesnt know where to place them? WE have the best solution for you! Introducing the RFID SLEEK CARD HOLDER.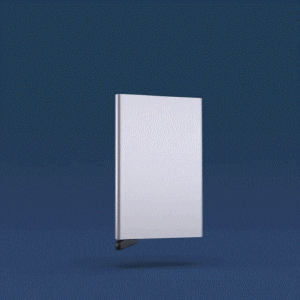 RFID Sleek Card Holder is an ADVANCED SUPER SLIM CARD HOLDER that is DESIGNED to SEAMLESSLY STORE SECURELY your CARDS.


It is made of PREMIUM QUALITY MATERIAL making it SUPER STURDY and GUARANTEE to PROTECT your CARDS even when it FALLS. It has SOFT INNER ARCH EDGES that SECURES your cards to STAY IN PLACE.


It has a PUSH BUTTON on the BOTTOM to SAFELY POP OUT the CARDS for an EASY ACCESSIBILITY.

RFID Sleek Card Holder has an RFID BLOCKING PROTECTION that GUARANTEES your PRIVATE INFORMATION SAFE. This SUPER THIN CARD HOLDER can HOLD MAXIMUM of 5 EMBOSED CARDS and 7 of REGULAR FLAT CARDS.


It can be INSERTED in your WALLETS, PURSES and POCKET without BULGING. It is IDEAL to STORE VARIOUS CARDS such as Credit Cards, Bank Cards, Identification Cards, Point Cards, and more.