Here is a tool that will help you tighten up ropes securely and easily. Introducing the Rope Securing Tool.
Rope Securing Tool is a ROPE TIGHTENER that makes your life EASIER at home, work, and on the go. It features the KNOT-FREE TIGHTENING and TENSIONING technology.
It is BUILT from DURABLE CAST combination of CARABINER and CAM MECHANISM that is DESIGNED to tighten, tension, connect, and secure serious loads up to 280 and 500 pounds respectively. It has an endpoint like a D-RING or FIXED HOOK.
Easy to adjust and release tension by rotating the cam lock lever.
Two attachment methods for ultimate versatility - Loop System and Fixed End System.
Achieve and maintain high tension without knots.
ROPE TIGHTENER- Tighten, tension, connect, and secure heavy loads with knot-free technology, by simply pulling your rope through the cam mechanism of a Rope Tightener.
COMBINATION CARABINER CLIP + CAM MECHANISM- Use the rcarabiner to attach to a fixed endpoint like a D-Ring or fixed hook.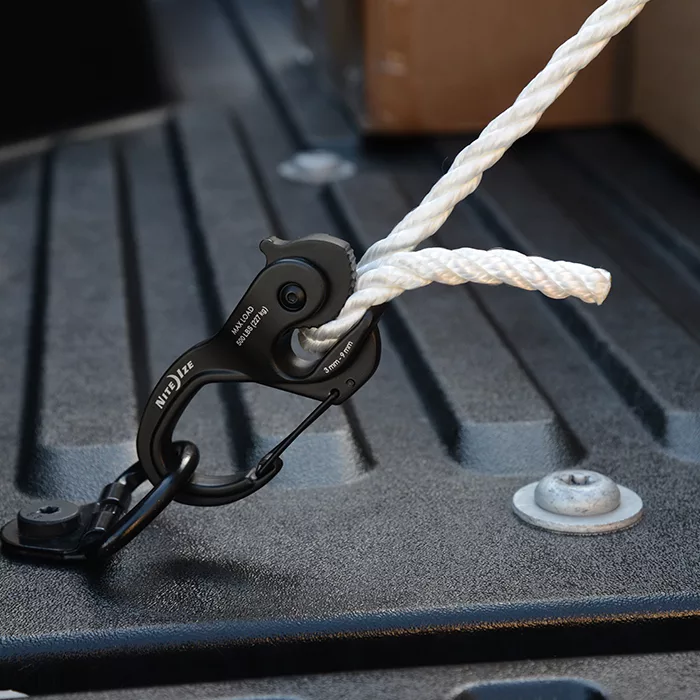 It is WATERPROOF and can be used any season.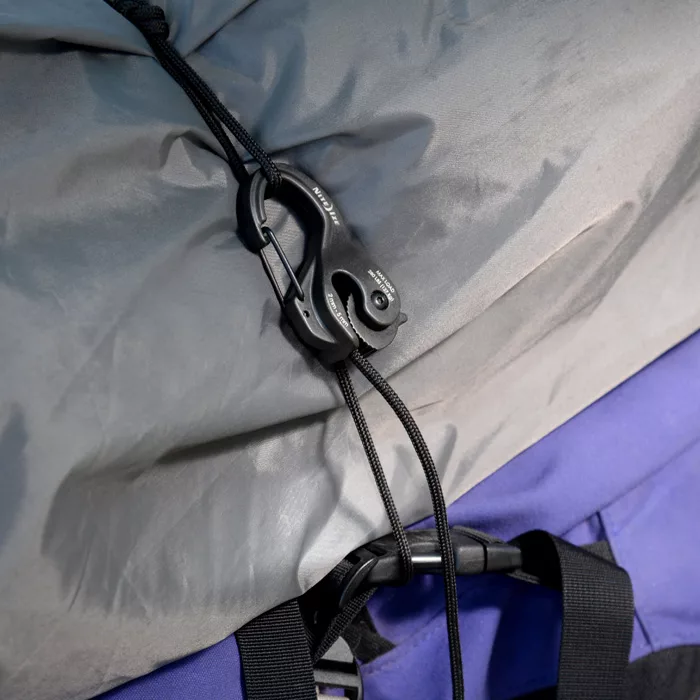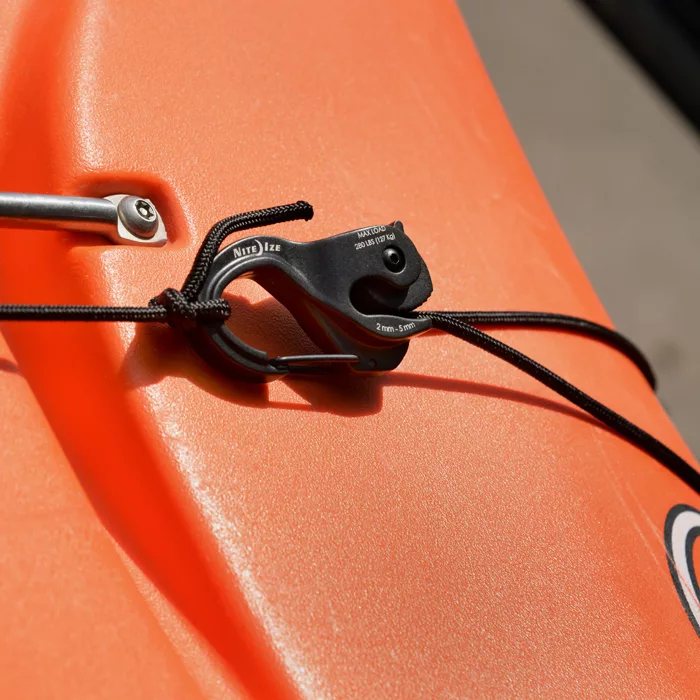 Rope Securing Toolcan fit ropes sizes up to 9.5mm|3/8. Its BREAK STRENGTH is 1500LB or 680KG. This tool is NOT for USE where disengagement could result in BODY INJURY or PROPERTY DAMAGE. This is not for CLIMBING.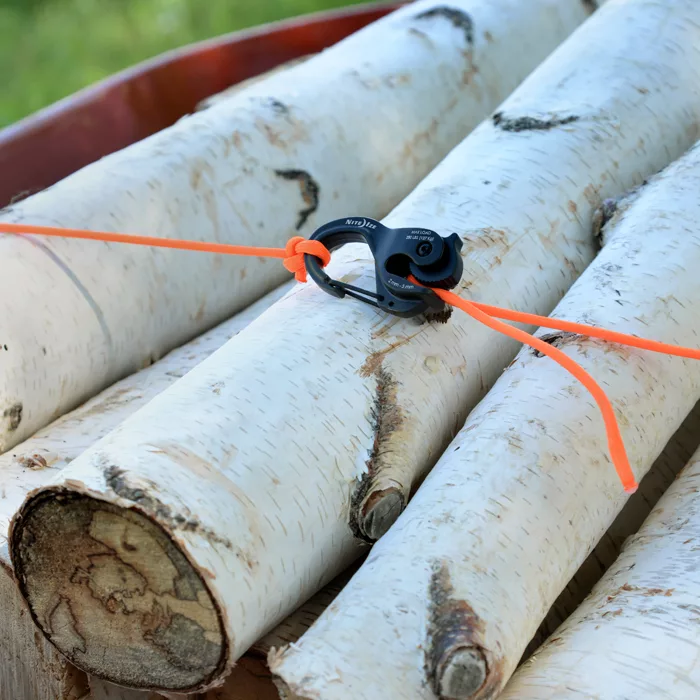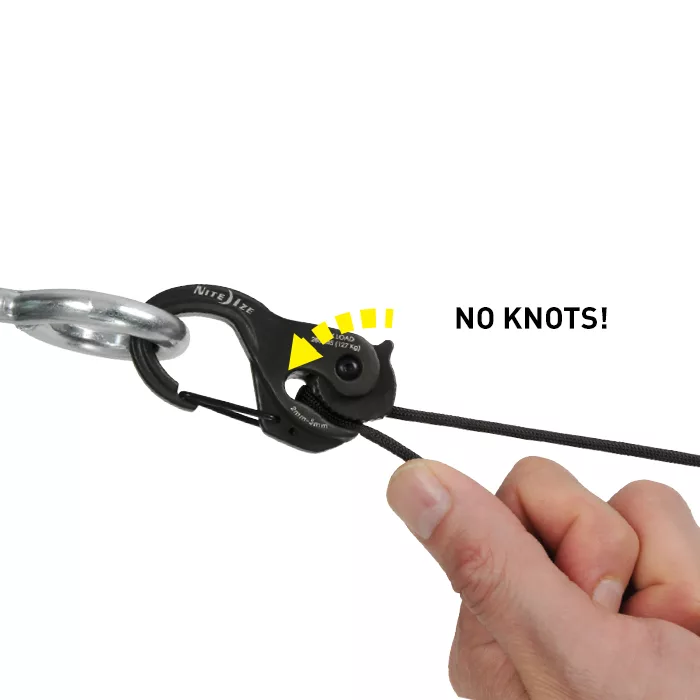 Specifications:
Color
: black.
Size
:63.1x33.6x19mm(small)/98x47.3x22.75mm(large).
Weight
ï¼38/91.
Fits rope sizes
ï¼2-5mm(small)/2-9.5mm(large).
Ropelength
ï¼10m.
Ropediameter
ï¼4mm.
WORKING LOAD LIMIT
: 500 LB/227KG
BREAK STRENGTH
: 1500 LB/680KG.
Notes:
Please allow 1-3cm measuring deviation due to manual measurement.
Due to the different monitor and light effect, the actual color of the item might be slightly different from the color showed on the pictures.