Removes solders by melting and removing the lead by suctioning.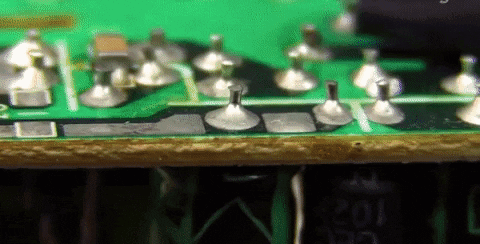 Introducing a tool that will help engineering easier and more convenient as we introduce you the SOLDER REMOVER SUCTION TOOL.
Solder Remover Suction Tool is SPECIALLY DESIGNED to make SOLDERING PROCESS EASIER, FASTER, and HANDIER. It EFFECTIVELY MELTS and REMOVES the LEAD with STRONG SUCTION. It is PROVEN NOT to CAUSE DAMAGE on the COMPONENTS and CICUIT BOARDS. It is made of HIGH-QUALITY MATERIAL making it SAFE and DURABLE to USE.
Solder Remover Suction Tool is COMPATIBLE to both 110v and 220v POWER SUPPLY. It comes with a NOZZLE CLEANER and REPLACEABLE. It is SUPER EASY to USE makes ENGINEERING more CONVENIENT than ever! It is PERFECT for REPLACEMENT of INTEGRADED CIRCUITS and MULTI-FOOT SWITCH.
FEATURE:
Effectively melts and removes the lead with strong suction.

100% proven not to cause damage on the components and circuit boards.

Made of high-quality material making it safe and durable.

It comes with a nozzle cleaner and nozzle replaceable.

Super easy to use makes engineering easier and handier. Perfect for replacement of integrated circuits and multi-foot switch.
Package Includes:

1 X Desoldering Suction Pump
1 X Nozzle Cleaner
1 X Replaceable Nozzle